So I landed one of those ol' 9 to 5 gigs — I know, I know, you probably thought you'd never see the day. Perhaps the biggest adjustment for me is figuring out this whole weekend warrior lifestyle, and having my nearly unlimited free time narrowed down to a paltry two days per week. While I always have and always will be a big advocate for weekday weekends — when there's less people to fight for campsites and trail space — we gotta play the cards we are dealt! After much trial and error, I've found that with a little extra effort, your weekends don't have to be a total rat race and a complete shit show.
Here are four ways to win at being a weekend warrior: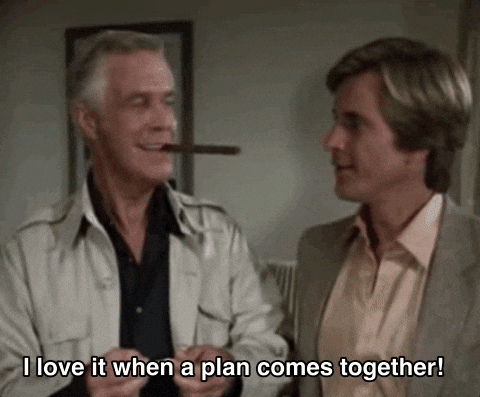 1. Make a game plan.
Being a victorious weekend warrior entails some work, research, and thorough planning. I'm slightly obsessed with planning, so I kicked off my summer with a seasonal bucket list of trips, hikes, and summits. Every week, I go through my list and cross reference each item with the weekend's forecast, happenings, and what I'm feelin' like — i.e. mountain biking, backpacking, or chilling.
When I nail down a weekend ambition, I make a loose schedule with important details like campsites with their coordinates and hikes with their trailheads and mileage. I also make a list of things I need to buy and pack, and so I don't waste any precious time getting to my destination, I shop and get gas in the days leading up to the weekend.
It may seem excessive, but when you only have two days off, you want those two days to be awesome, so planning is trivial to not having any unwelcome surprises that can derail your entire weekend. However, pro tip: do not over plan and be too structured; be open to those organic unexpected's like hearing about a local hot spring or stumbling on a really good local farm stand on the side of the road — these little moments are what make memories!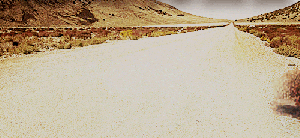 2. Take the road less traveled.
Unless you're a big fan of crowds, forget about all those places you see highlighted on the map — including National Parks (or at least the popular parts of them). Personally, I get outside because I want to be away from people. To achieve this, I prioritize spots that are further off the grid.
Finding these places can require some deeper research; I like to peruse Facebook groups or trip report forums; you can also study an area's Benchmark Maps Road & Recreation atlas for all the good stuff you can't find on Google.
But word of mouth is arguably the best resource for campsites and adventures off the beaten path, so don't be afraid to tap your circle of friends, family, coworkers, or your neighborhood's mountain (wo)man.
An easier way to discover hikes that are less mainstream is visit AllTrails.com and use their "Traffic" filter, set to "Light" or "Moderate," to filter out the most-sought after places.
Use your best judgement — like on holiday weekends, I elect to backpack versus a day hike or car camping, to narrow my chances of running into people. A good rule of thumb is: if it's hard, long, difficult, or requires AWD, it's probably worth doing.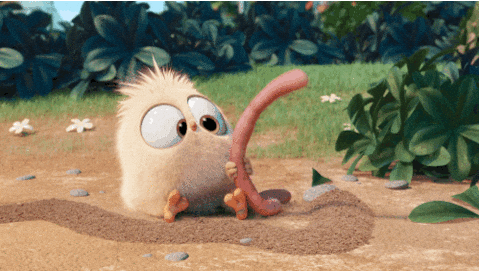 3. Be the early bird.
Sorry sleepyheads, but when it comes to weekend adventures, if you snooze, you lose — especially if you're planning on hitting up a popular trail. Eight AM? Too late. I try to be at the trailheads by 6 AM, at the latest.
To enjoy at least a few extra moments of shuteye, I will sleep at or near the trailhead the night before. When you're up before the sun and wondering "What the fuck am I doing?" just remember: you can nap later, when everyone else and their moms are packed like sardines on the trail. Other pros: guaranteed parking, hiking before it's too hot, and having the rest of the day to replenish your calories and relax, guilt-free.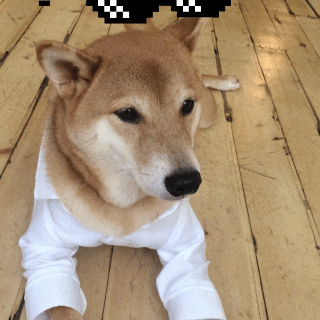 4. Deal with it.
Even if you plan extensively, visit the most obscure location you can find, or start a hike at 2 AM, you still may encounter a crowd on a Saturday or Sunday adventure — and you just have to accept it.
You know what they say, if you can't beat 'em, join 'em! So partake in all the touristy kookiness and embrace this new lifestyle.
It's important to not let long lines, limited parking, bumper-to-bumper traffic, or disrespectful, novice recreationalists ruin your time… Because it is, after all, your weekend, even if you do have to share with thousands of others. Ultimately, you have the power to make it a good one, or a shitty one.
Maybe it's called "weekend warrior" because of all the battles you must endure to enjoy your spare time… So take a deep breath, brush off all those little annoyances, and soldier on.
Trust me, your weekends are worth the fight.
Now go get 'em, tiger!